Staff member
Moderator
member
Apple has unveiled the 2021 iPad Pro, its most powerful tablet and the first from the company to feature a mini-LED display.
Apple said the iPad Pro 2021 offered 50% better performance and 40% fast GPU performance compared to A12X Bionic in the predecessor, thanks to its M1 chip.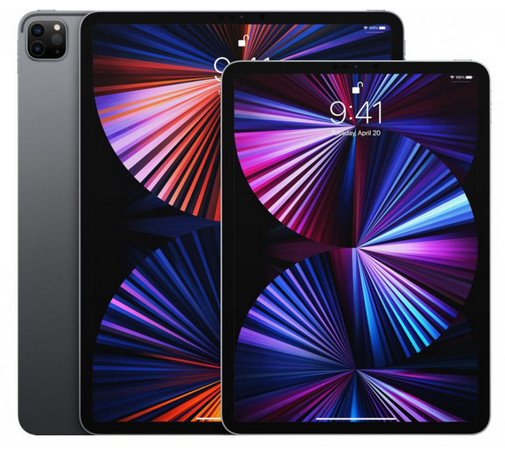 Similar to its predecessor, the iPad Pro 2021 is available in two sizes – 12.9 and 11 inches.
However, this time around the larger model features a Liquid Retina XDR display which uses a Mini-LED panel instead of a conventional LCD panel.
These are also the first iPad models to support 5G via eSIM, and feature support for Thunderbolt and USB 4 via USB-C port offering 4x more bandwidth for wired connections than the previous iPad Pro — up to 40Gbps.
iPad Pro 2021 Highlight Specification
OS
iPad OS 14.5
CPU
Apple Silicon M1 processor
Display
11-inch 2,388 x 1,668 LCD /
12.9-inch 2,732 x 2,048 mini-LED
Storage
128GB / 256GB / 512GB / 1TB / 2TB
RAM
8GB / 16GB
Rear camera
12MP + 10MP
Front camera
12MP
Ports
USB-C 4 with Thunderbolt
Cellular
5G
Connectivity
Wi-Fi 6 Bluetooth 5.0
Biometrics
Face ID
Battery and charging
11-inch: 28.65Wh
12.9-inch: 40.88Wh
20W charging
Dimensions
11-inch: 247.6 x 178.5 x 5.9mm (466-470 grams)
12.9-inch: (280.6 x 214.9 x 6.4mm (682-685 grams)
Pricing
Both models are available in Silver and Space Grey colours.
The iPad Pro 2021 will be up for pre-order in the US from 30 April, with general in-store availability slated for the second half of May.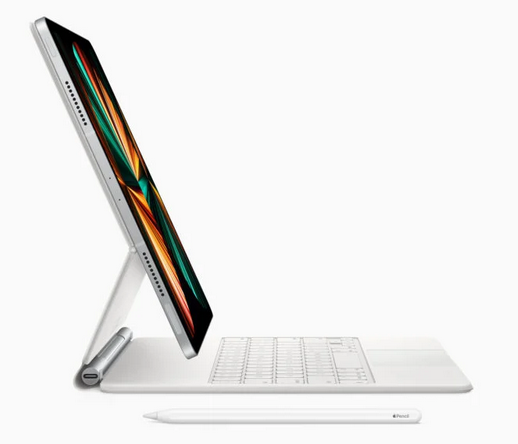 Pricing for the Wi-Fi-only 11-inch model starts at $799, which gets you 128GB of storage.
The 12.9-inch variant with only Wi-Fi will set buyers back $1,099, while the Wi-Fi+Cellular model will begin at $1,299.