Staff member
Moderator
member
Leaving WhatsApp? You can now move your chat history to Telegram
It is no longer news that a lot of WhatsApp subscribers are leaving the app to join another messaging app like Signal, Telegram, etc… while some are still skeptical of leaving the app.
However, to those who have moved on to other messaging apps like telegram and will still like tom move Telegram has made it easier to exports all your chat history to its app.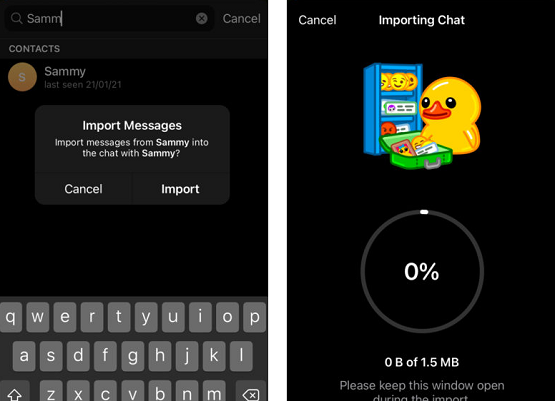 Image credit: Android Authority
The new feature was added to its app yesterday on iOS, and it can to android today, January 28. It came bundled with version 7.4 of the app.
Note: Conversations can only be imported one after the other and not in batch. You'll have to move over individual chats from WhatsApp to Telegram.
How to Exports WhatsApp Chat History to Telegram Messenger
1. Open WhatsApp and tap on the chat you want to export
2. Head into the contact info menu and select "Export chat"
3. You'll now see an option to "Attach Media" or "Without Media"
4. Choose your preferred option
5. Now choose Telegram from the sharing menu and select the contact you want to assign the imported chat to
6. You'll now see a prompt to import messages. Select "Import" and it will begin.
Note: Users can migrate their chat history from other apps too which includes; Line and KakaoTalk, to Telegram.
Source