Staff member
Moderator
member
Good day mate, I'm sure we are all having the best of time and already smelling the detty December… As we all know, Data is Life, that is why we always try to update you anytime possible on currently working tweak. But today we'll revealing the cheapest but data plans you can use.
Glo
At the moment, the sons of Adam are currently rocking Glo free data plan with unlimited downloading. It has been on for a while and I don't think it's going to be blocked anytime soon except otherwise. If Glo network is fast in your location, then you are definitely going to enjoy it.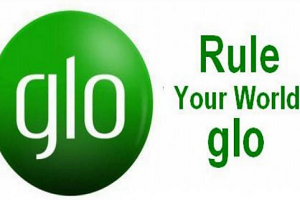 How to Browse Unlimited with Glo
>>First of all, get
two Glo SIM cards
.
>>Make sure there is no active data on both sim. Be it 3G or 4G sim.
>>On the first SIM, activate Glo night plan
>>Now, share your data with the second Glo sim. To do this, dial
*127*01*NUMBER#
.
>>Don't browse on the first Glo SIM. Just turn on your data connection on the second Glo sim and browse for some minutes. Make sure you don't exhaust the data shared.
You can alternatively turn off your data connection on the second Glo sim but make sure to turn it back on before
5AM
, else it won't work for you.
>>Once its 5AM, don't turn off your data connection on the second Glo sim. Just keep browsing and downloading. The Night bundle won't be touched. You can now browse and download unlimitedly for free all day.
>>Make sure you don't turn off your data connection on the second Glo sim, else it won't turn on again, meaning, it won't work again until 12AM for you to retry the steps all over again.
Finally, always open his.glo.com and navigate to account>>shared data>>shared with you and confirm if its night 100 bundle that is active or not.
Airtel NG
Airtel NG introduced one of the cheapest data plans last month, and you can check if you are eligible or not. You can get 5GB for N1000, 1.5GB for N300, 250MB for N50, and 75MB for N20.
To subscribe to any of the plans above, dial *141*242# on your Airtel SIM.
MTN NG
To get the best cheap data plans on an MTN network, dial *121# and choose "Data Offers". You'll get different offers that are suitable for you like 1GB for N200, 1.5GB for N300, 20GB for N3,500. The good news is that you'll now get extra 4GB data on any of the below MTN plan usable only on YouTube Night.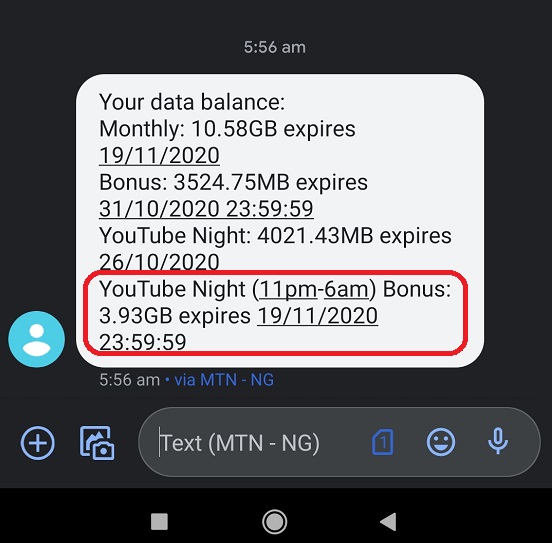 You can use the Free 4GB YouTube data from 11 pm – 6 am. It is available to any of the below plans on purchase.
9mobile NG
9mobile is giving new customers Free N500 airtime + 1GB and up to 100%, double data offer valid for 12months. All you need to do is to grab a new 9mobile sim and you are in for the offer.
Morelife offers you exclusive more data and airtime.
Note:
You can only use 1GB every 7 days on the YouTube mobile app.
1. N1200 for 2GB
2. N1500 for 3GB
3. N2000 for 4.5GB
4. N2500 for 6GB
5. N3000 for 8GB
6. N3500 for 10GB
7. N5000 for 15GB
You can dial *131*4# to see your data balance.