Staff member
Moderator
member
Hype is a chat service built into the Opera Mini browser, so you can chat, share, and browse in one app. And when you find something online worth sharing, Hype makes it easy to do so with WebSnap.
Hype Chat in Opera Mini is the first African-inspired chat service built into a mobile browser, allowing users to easily set up an account and start chatting with secure end-to-end encryption right away.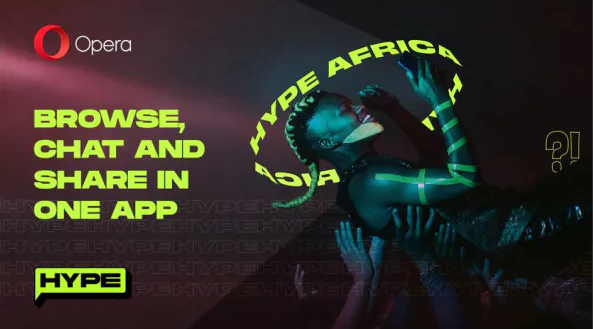 Hype was first launched in 2021 in Kenya as a pilot market, and it is already showing impressive results so far in Nigeria.
Who Can Use Hype?
Hype is designed for those with Opera Mini who are eager to communicate with the world, and it gives a new generation of users an engaging way to find, edit and share on the go.
How Do I Get Hype?
Hype is exclusively available as an integrated feature in the Opera Mini browser, available on Google Play. So, download Opera Mini, launch it, tap the Hype logo at the bottom to register and login to Hype in Opera Mini.
Hype Registration
To activate Opera Mini Hype account, users should have an Opera Mini application. Users set up a Hype account by tapping the Hype logo at the bottom of the Opera Mini browser, or through the O menu. Next they choose their name and take a selfie or upload a personalized photo, which will become their profile picture and will be visible for other Hype users. Once this process is completed, users sync Hype with their phone contact list to start chatting with others.
Get Upto 1.5GB Per Month Using Hype
Opera has partnered with the leading carriers in Nigeria to enable free daily browsing and chatting for those using the service.
Users of Opera Mini on Airtel, MTN and Globacom can activate the free data anytime by opening the Feedback Bot in Hype, sending "Unlock my free data" in chat, then clicking the link in the reply message. The free mobile data will be activated when the page is loaded.